Explore the residence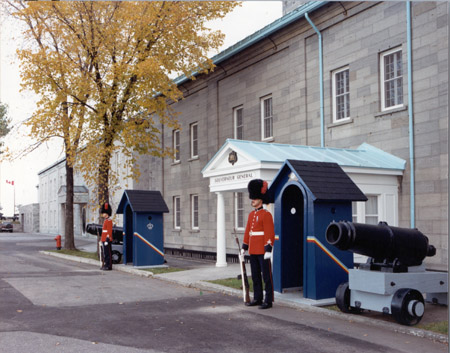 The official residence of the Governor General is built inside the Citadelle of Québec, overlooking the St. Lawrence River. It is located at the east end of a long building in the English Regency style. Built in 1831, it was originally occupied by British garison officers. The State Rooms were inaugurated in 1984.
Visitors can tour part of the original quarters such as the private entrance hall and the dinning room. All State Rooms can be visited.
We hope you enjoy exploring the residence and that you will one day, have the opportunity to visit in person.